Accessing Admin Dashboard
Upon first login, Nirmata Administrator will see a Quick Start option that provides Getting Started information. Quick Start walks new users through the Nirmata Sign-Up process.
NOTE Once you have created your password to access Nirmata dashboard, you can learn more about the Nirmata components in Quick Start
How to Access the Sign-Up Wizard
The Quick Start option deploys automatically for all new users. Once you are ready to get started with the Nirmata Tour, click GET STARTED.
Select install or manage Kubernetes using the provided instructions.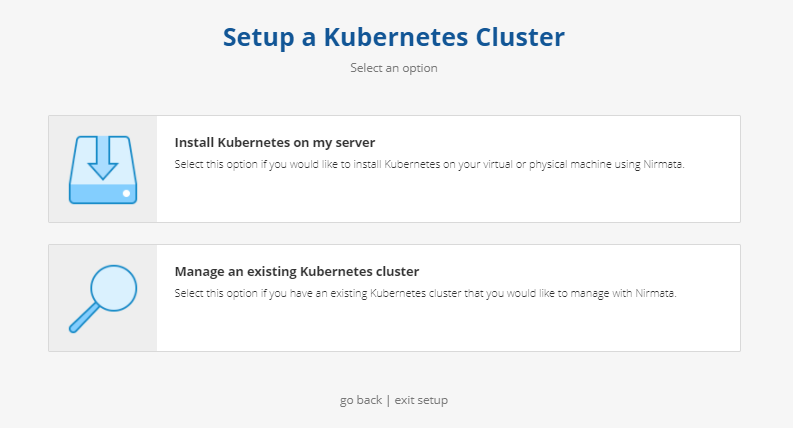 Complete the Kubernetes cluster setup by entering a unique cluster name.

Install the Nirmata Kubernetes Controller to proceed with Kubernetes cluster setup.
NOTE Download the YAML file to discover the Kubernetes cluster componenets on any node that has kubectl installed.
Wait for the Nirmata Kubernetes Controller to connect. This activity usually takes a few minutes.
Once the setup is completed, you are ready to go.